Bring Your Revenue To The Next Level With
Grow revenue by offering the right offer at the right price to every guest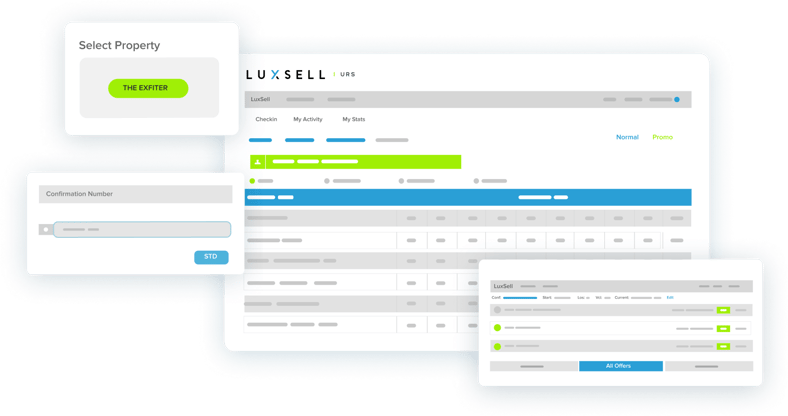 The Right Offer at the Right Price
Premium seats and hotel rooms can sit empty or even be given away for free. Eliminate missed opportunities with an upsell solution that works with you!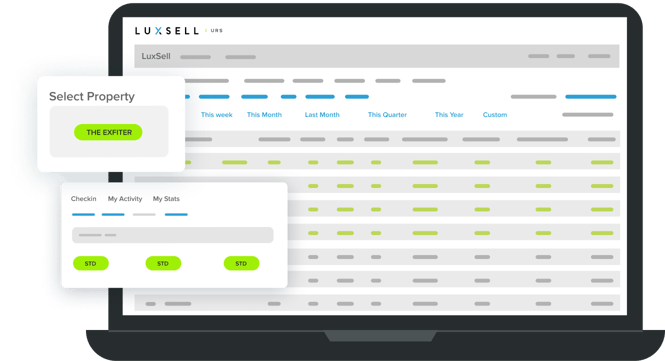 LuxSell is the upselling software solution that has:
Intelligent 24-7 management and optimization of upsell pricing across multiple customer touchpoints — web, front desk, phone, you name it!
Continuous offer improvement via Micro-Experimentation
The ability to monitor agent and channel performance in real-time
Turnkey/full-service onboarding — the Luxe team handles installation and training
Easy deployment that can be completed in a matter of days with minimal effort from the hotel team
Seamless integration with your existing tech stack
Increase Growth with the Right Offers for Each Guest
Upsell Revenue
Upsell revenue is one of the few revenue streams that are not shared with OTAs, meaning if you're not taking advantage of it, you're missing out on revenue growth opportunities.
Real-Time Property Data
Using the most up-to-date information possible, LuxSell compiles the best available offers based on real-time property data. Agents can also view dynamically-yielded pricing for all inventory types.
Choosing the Right Offer
LuxSell uses Micro-experimentation, which is a learning framework that uses each upsell to optimize its recommendations, meaning that LuxSell provides smarter offers with every upsell sold.
Enhanced User Experience
A customer checks in at the front desk or online. LuxeSell then provides an offer chosen to optimize upsell revenue based on real-time property data. It's that simple!